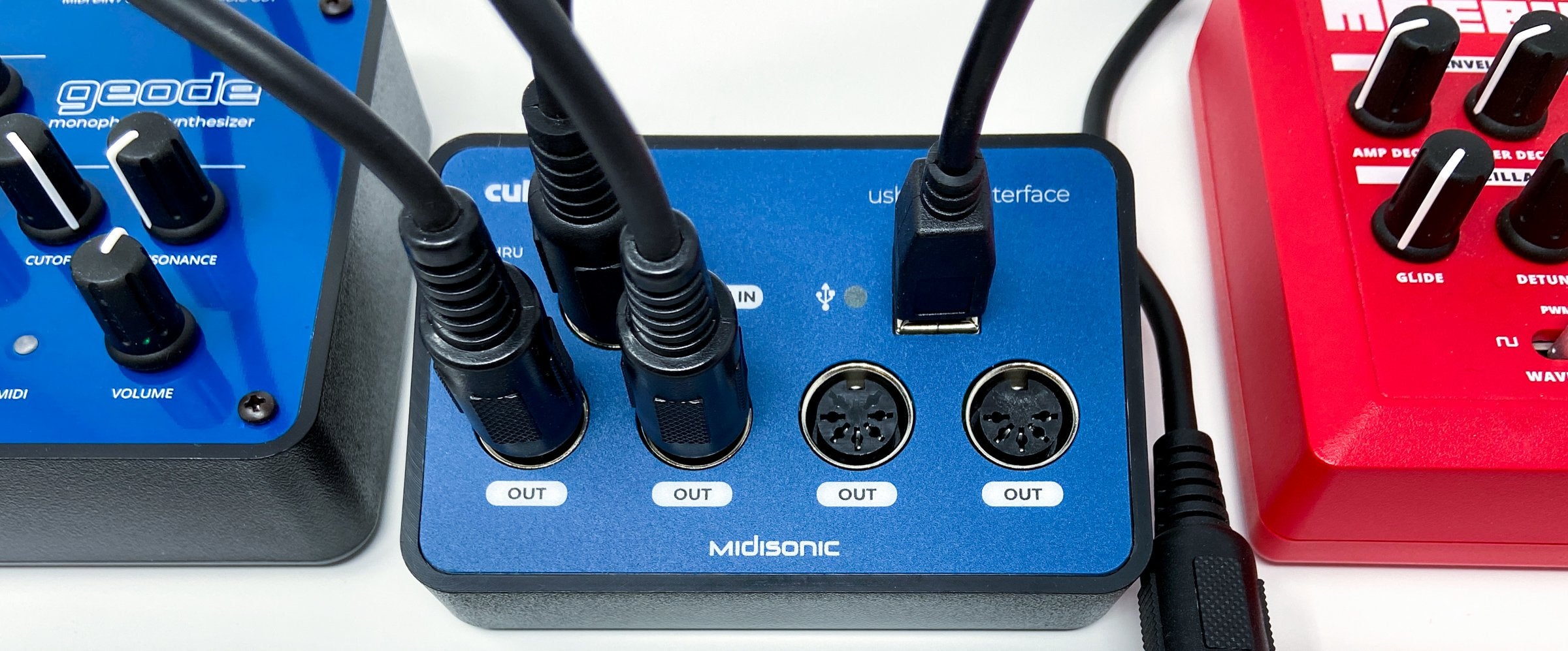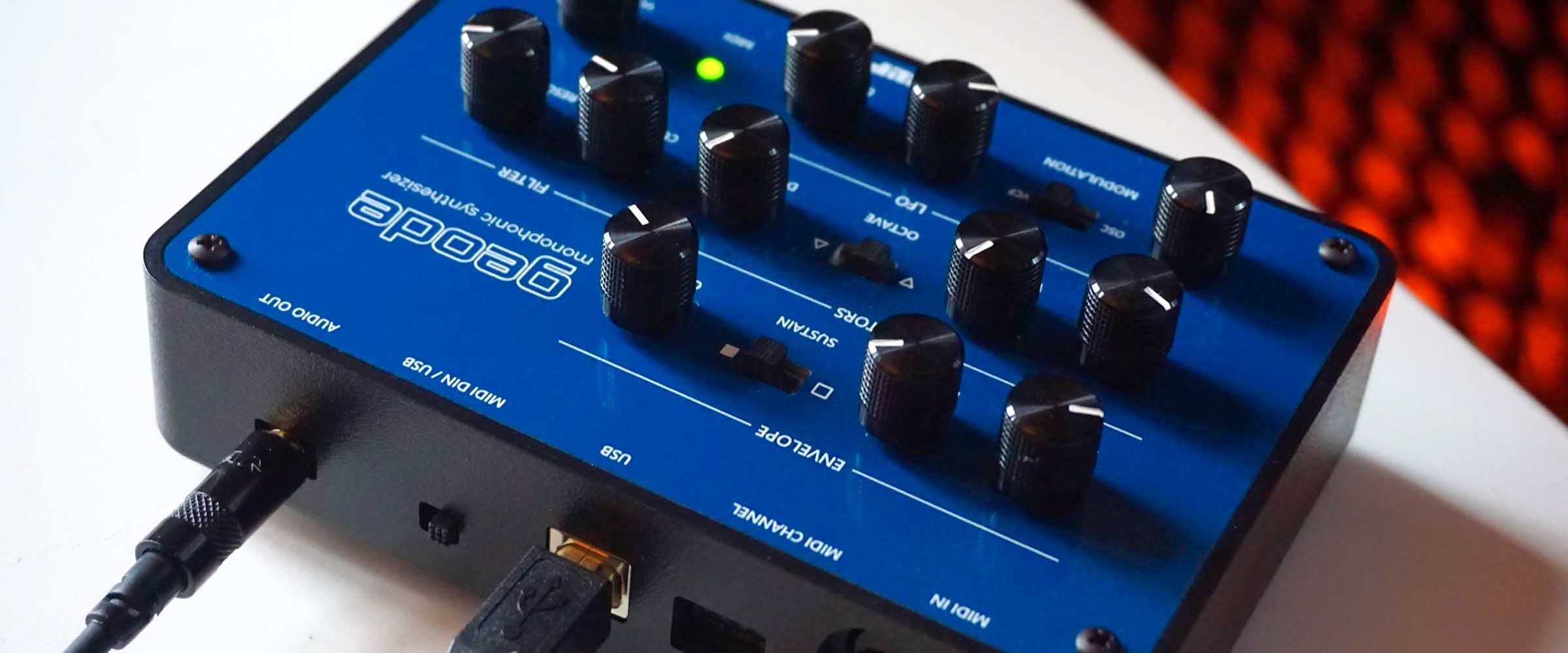 Singular sensation
No other synth like it.
Order now
The right hookup
cubit duo is two must-have tools in one. Standalone, it's a 4-port MIDI splitter. Connected via USB to a computer or (with adapter) mobile device, it's an interface and a thru box.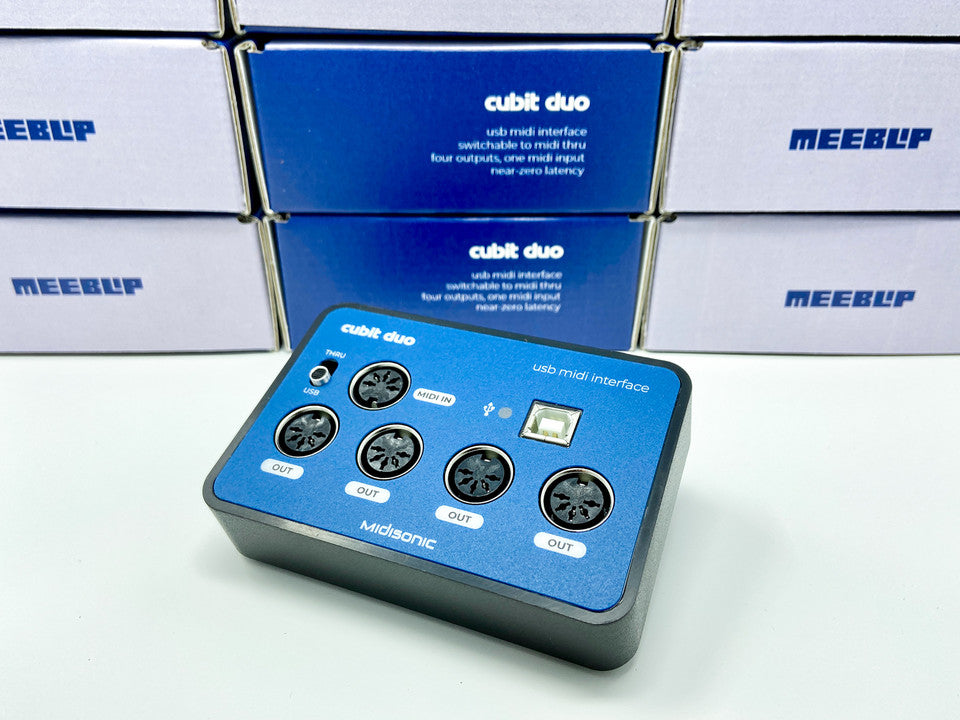 Features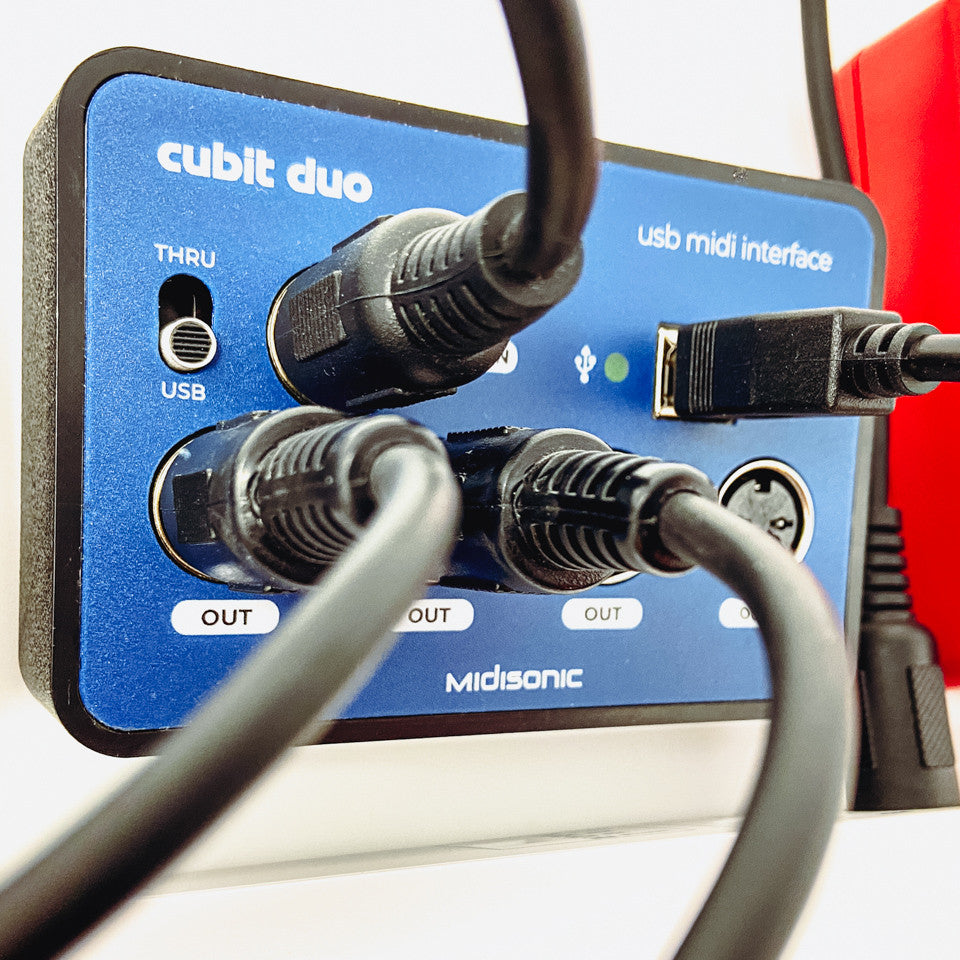 It's a splitter
Connect to MIDI IN, and cubit copies anything sent to it to all four MIDI OUT jacks at the same - with near-zero latency.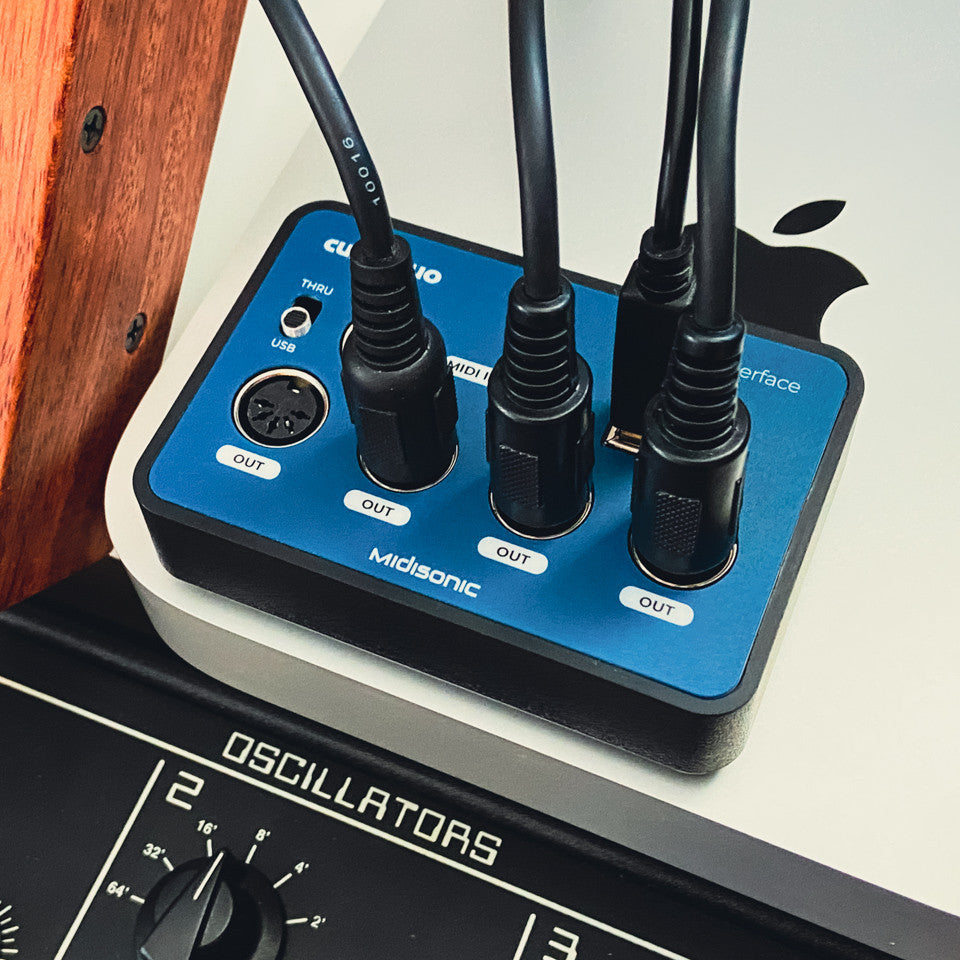 It's an interface
1x1 USB MIDI, no drivers needed. And there's a twist - four hardware-mirrored MIDI out jacks let you connect more easily, with no software lag.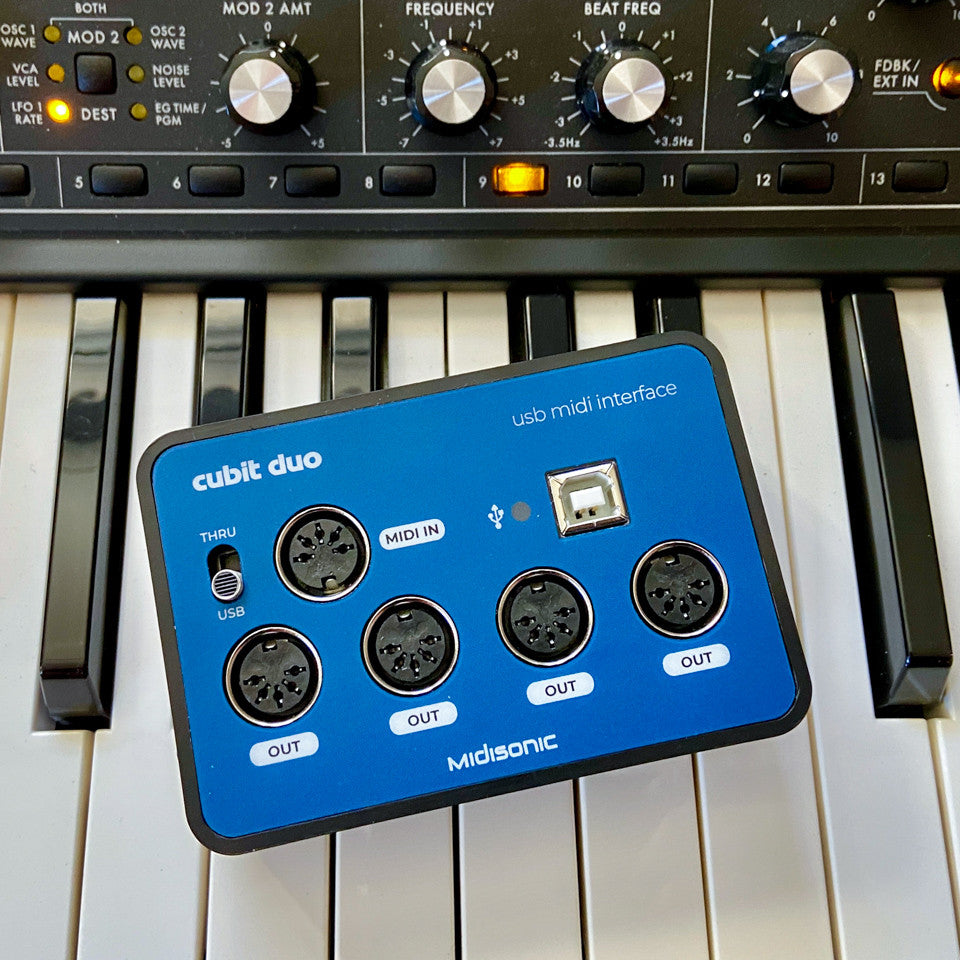 All love, no lag
As a splitter or an interface, all four output jacks have the same signal with zero software lag - perfect for routing clock to all your gear.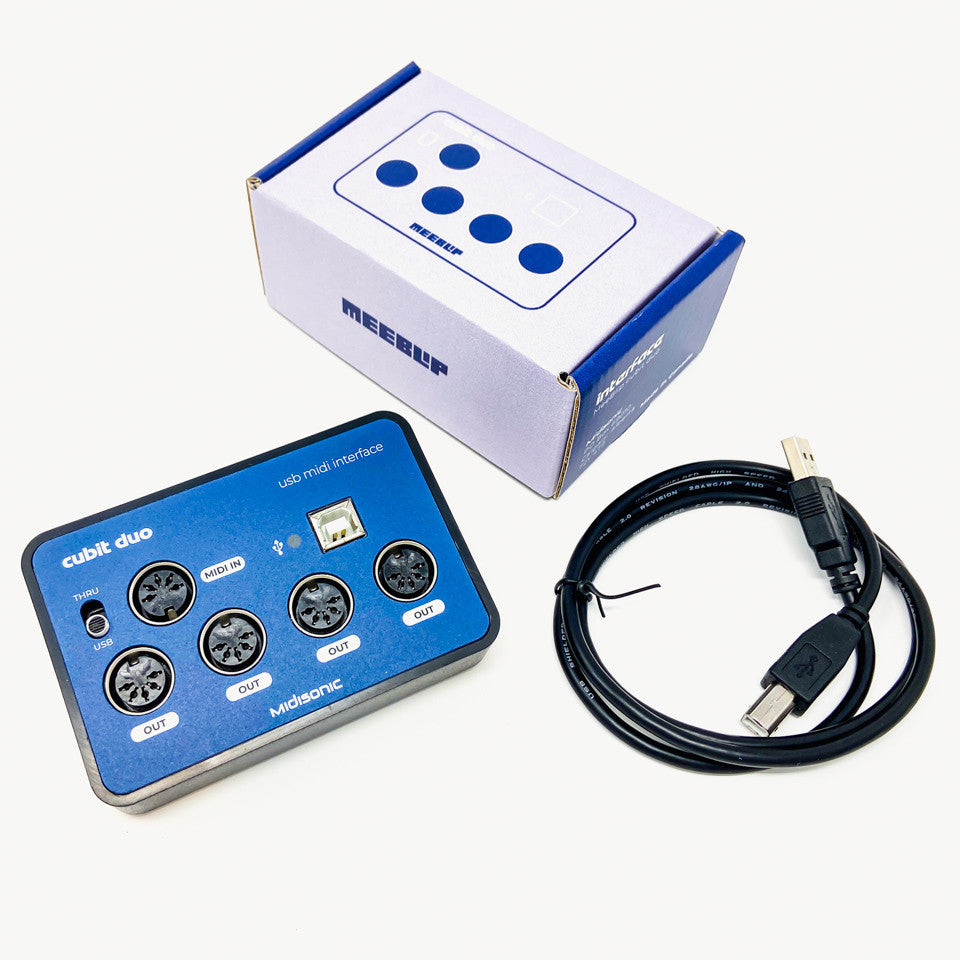 Everything you need
USB cable included - and bundles available with high-quality MIDI cables, too. We've got you covered.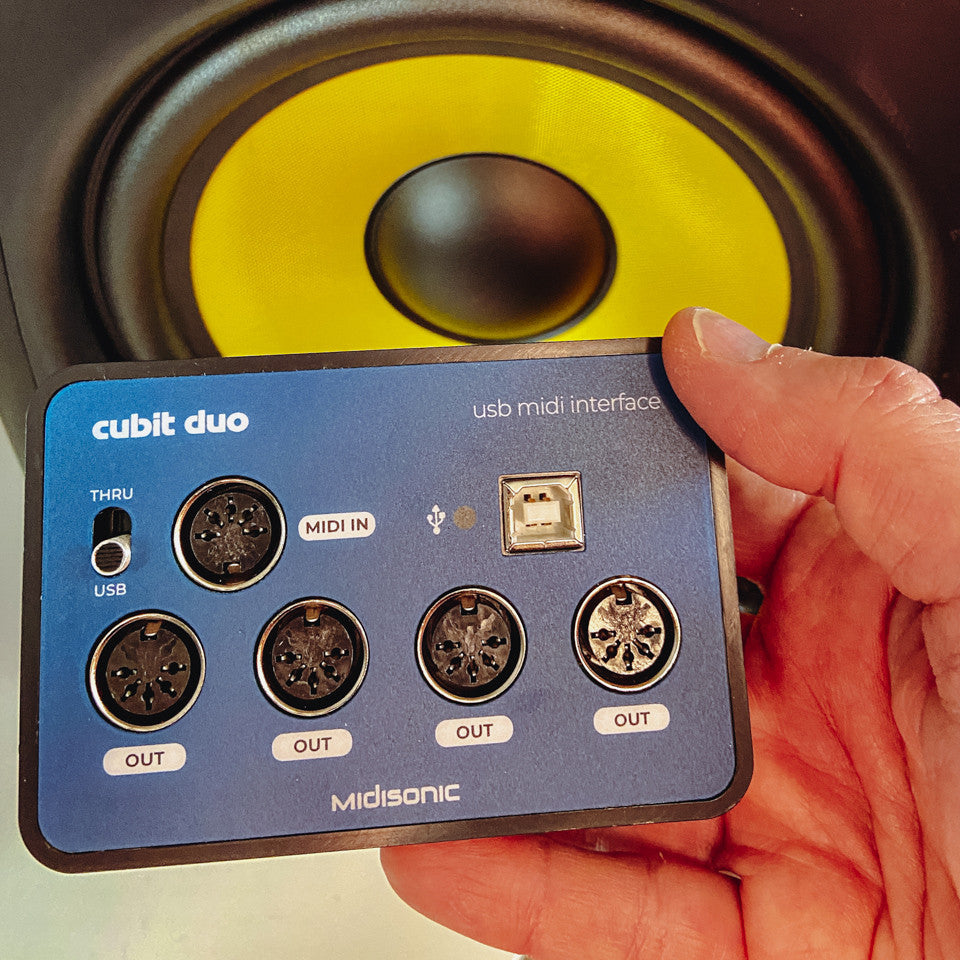 High performance
Opto-isolated MIDI in to reduce ground loops. 32-bit ARM Cortex processor.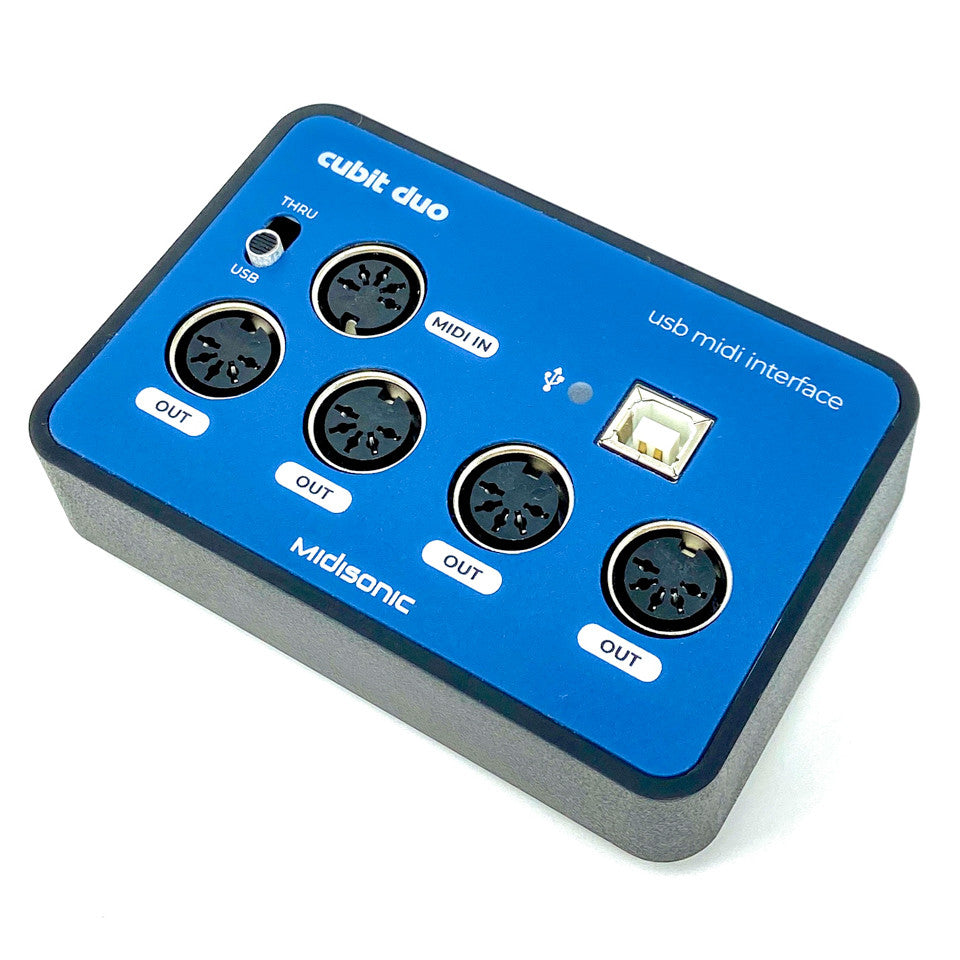 Cute and compact
Light, compact, sturdy, USB powered - a perfect mobile device. Don't leave home without it.
Get one now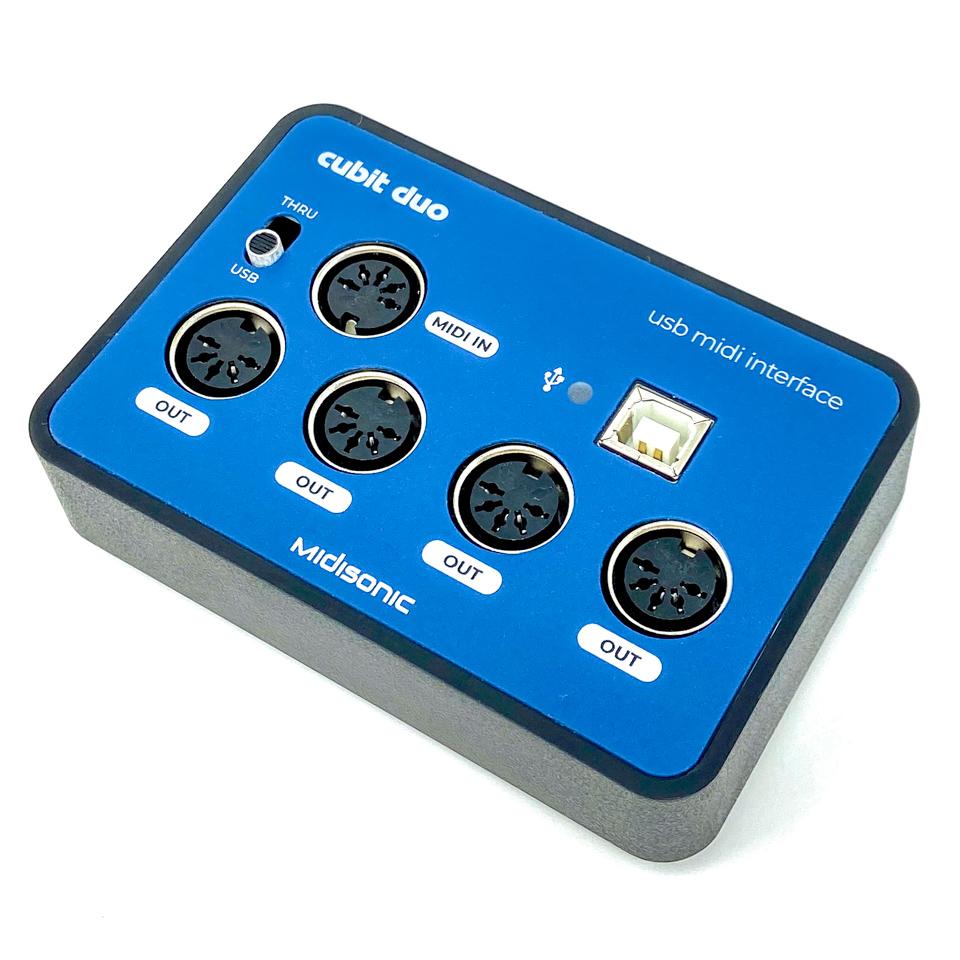 Holiday notice: Orders placed December 14 to 31st will ship the first week of January.
MeeBlip is an independent line of cool stuff for people who love making music with synths. Order now and we'll hand-test your order and ship to you from Calgary, Canada or Berlin, Germany.
Our products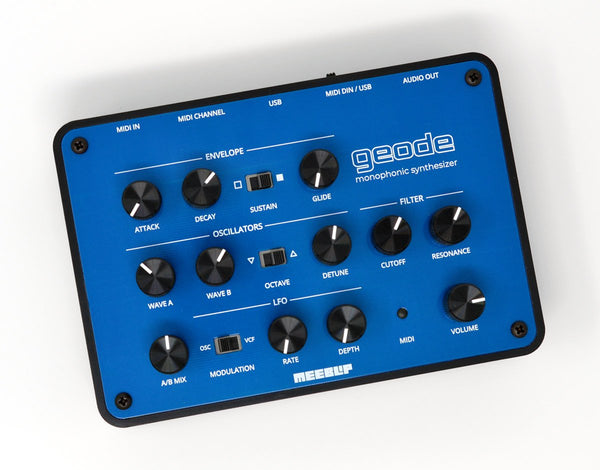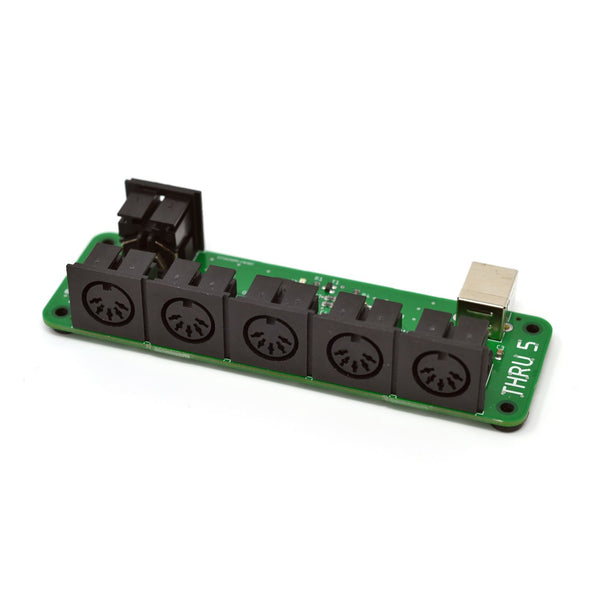 Sign up for our mailing list
Be the first to find out when we've got new stuff. Very occasional but always interesting email list:
Success
Thanks for signing up!